SOUTHERN THUNDER Marine is owned and operated by Paul Fitzgerald, a 35 year veteran of high performance boating.
Fitzgerald got his start in the late 1960's with ski boats on lakes and rivers in Southern California and Arizona. In 1975, he went to
work for legendary driver and boat builder Rudy Ramos (Rayson Craft Boats). For the next 15 years, Fitzgerald honed his skills under Ramos' watchful eye. He was groomed for building water ski racing boats and Hot Boat race boats on the National Water Ski Racing (formerly National Speedboat and Water Ski Association) circuit.
Fitzgerald broadened his expertise by competing with Ramos in many offshore races, gaining valuable experience. He had dreams of being behind the wheel of one of the famed Rayson Craft hulls some day soon. But Ramos had other thoughts. Ramos told Fitzgerald that in order to drive race boats, he had to be able to build and rig an entire boat, start to finish. So back to work Fitzgerald went. He worked hands on with painters and laminators, then learned how to build hulls and fabricate. He moved into the installation shop and quickly became one of the shops best. He worked on everything from V-drives and jet boats, to outboards and outdrives.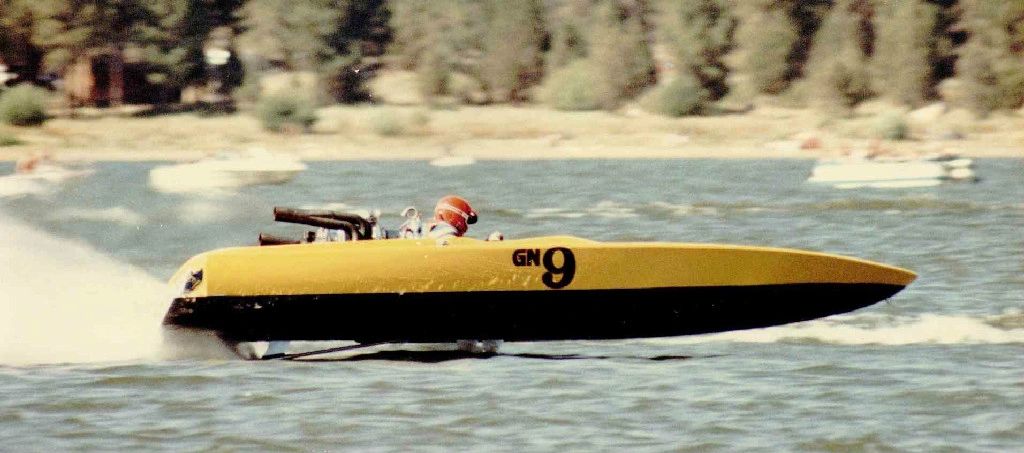 In the early 1980s, at Parker, AZ, Fitzgerald got his first break as boat race driver in what would eventually become one of Grand National Racings greatest careers. He compiled 22 wins, 2 National Championships, 1 APBA win and was inducted into the APBA Hall of Champions in 1987.
In 1986, after racing with good friend Gordon Jennings, Fitzgerald switched gears and decided to give Flatbottom boat racing a try. Fitzgerald ran his own Super Stock for the next 4 years. During that time, the phone started to ring with other owners wanting Fitzgerald's driving services. He settled on the team of Phil & Mike Stock and the K777 Team. They ran with great success. However, lack of sponsorship forced the team to close shop after only two years.


Soon after, Fitzgerald, his wife Marsha (a world champion water ski racer) and their daughter Tayler moved from the metropolis of Southern California and headed East. North Carolina was now home. The move to North Carolina landed Fitzgerald in the middle of the NASCAR world. He spent the next 10 years working on various Cup, xFinity (formerly Nationwide), and Truck race teams. Race cars and trucks were exciting, but boats are Fitzgerald's true passion. Southern Thunder Marine was born in 2002.